So, remember when Brian build book cases for our third floor room? Well, the room is now complete, except it doesn't have a good desk chair.  We're currently using a wooden chair that I think is cute, but is totally the wrong proportion and Brian thinks it's the most uncomfortable thing he's ever sat in. So, I'm posting some that I like, to help him understand why I'm just not on board with the icky brown one from Target.
I found the above in an Apartment Therapy post on desks… unfortunately, I couldn't figure out how to post a comment (despite being logged in…) so I had no way of asking who makes the chair!
I found some that are similar that I like, like this one is from Design Within Reach, but is decidedly out of our reach (just under $1,600 – yikes!):
It comes in lots of color and fabric options (the non-leather choices are less expensive, but still out of our budget) and it comes with or without arms and with or without wheels.  Lots of options, which is nice.
This one from Cappelini is really neat-o, but seriously (ridiculously) expensive (I don't even think I can type the price):
It comes in high (above), medium and low and lots of fun colors.  You can see all the options here.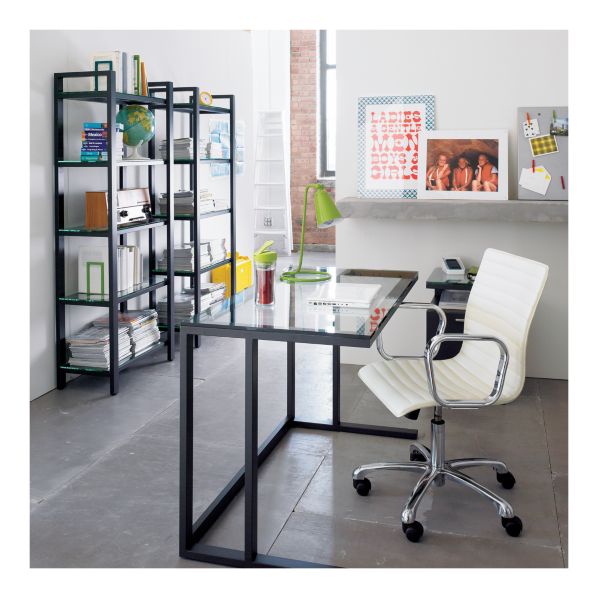 The above one is from Crate and Barrel and is more reasonably priced ($299), though still more than Brian's Target option…
And just to have some variety, here are some others that I like, but that are a different style than the ones above:
That one is also from Design Within Reach (and, lordy, over $2,000), but this one is from Crate and Barrel and is only $99: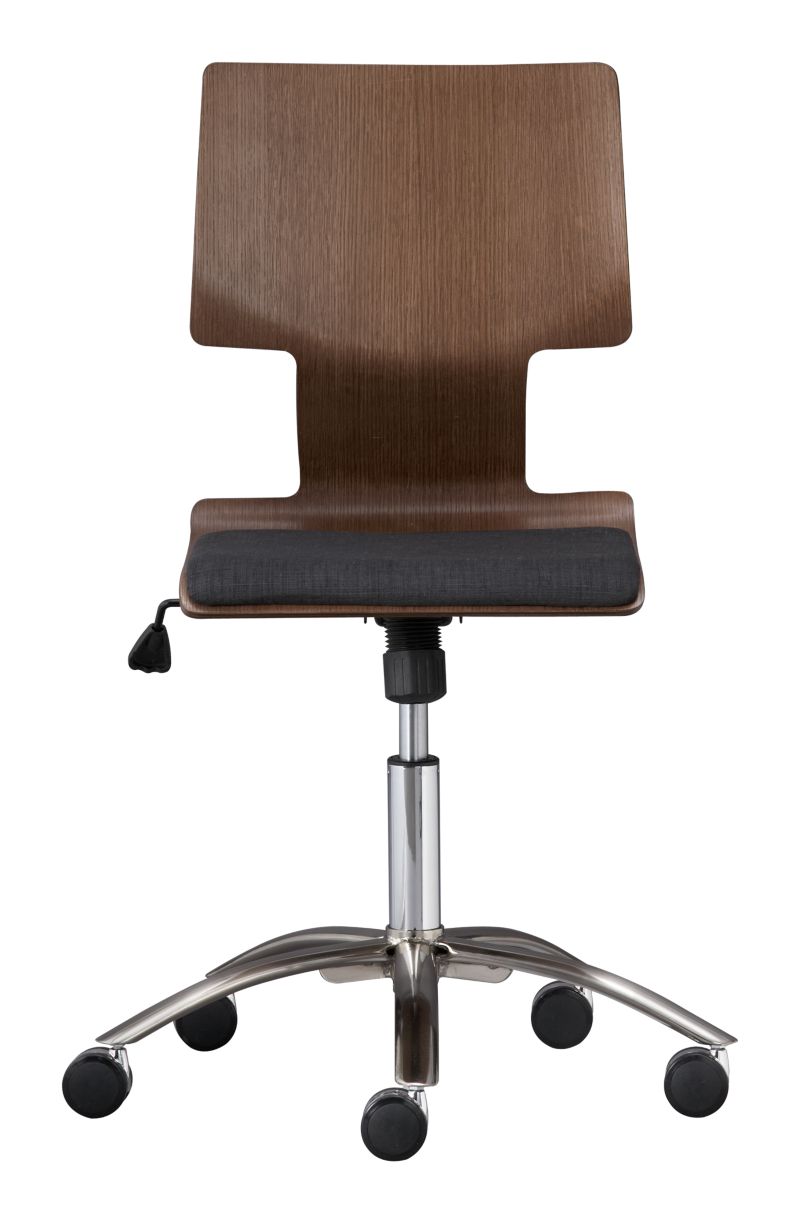 So what do you think? Any others I should take a look at? Basically, I don't want some huge bulky chair, but Brian wants it to be comfy.
Also, soon to come: pics of our nearly finished third bedroom (where this chair will go)!